Did you know that you could have the cake and eat it too? As the old adage goes, this isn't proverbial anymore. So what are we? A relatively new concept in the making or that this country has ever seen! Yes, we are proud to say we are just that. A whole new revolutionary paradigm.
CoHire is a brand new cross-industry framework. You name it; we are there! We provide a launchpad for YOUR business growth. We could partner with you in your journey towards building a successful business. By providing the C-Level experience and expertise you need to build the strongest foundation, we can already envisage how your business will accelerate to success.
As an organization, you will only keep reaping benefits. Visualize the array of beneficial options with CoHire by your side: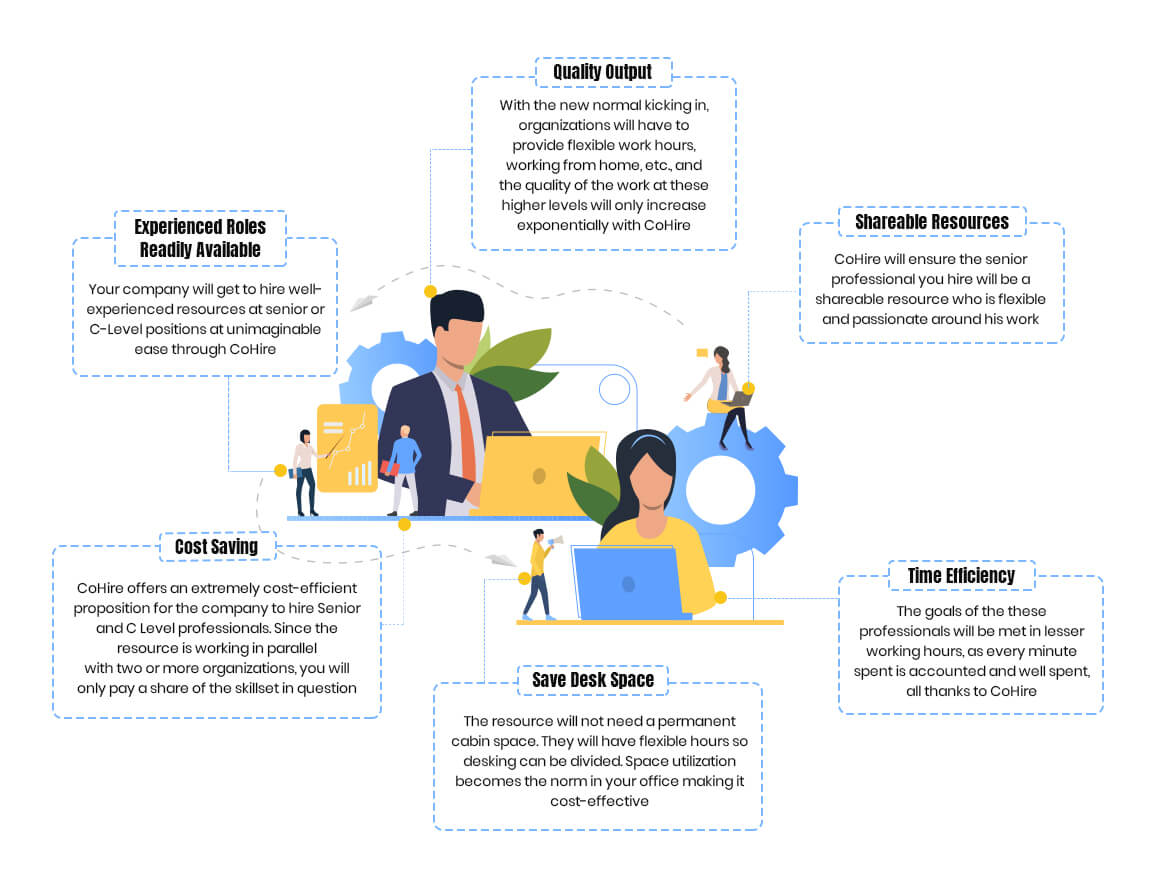 We all are progressing towards a new transitional living as well as working methodology. Adapting to new cultures and cross-environments will have to be the new normal now. As an organization who wants to match up with these trends, are you willing to have an expensive C-Level resource as a full-time engagement? With CoHire stepping in, it will be exceptional, resource-effective and time-efficient to share and divide the skillsets, to work at an absolute best advantage for you as well as for your C-Level professionals.
If you are going to make that choice, CoHire it is!
Now that we have piqued your interest, look forward to more in this space…